The UDRS System (Umpire Decision Review System)
There is a buzz among the Cricketing community about the UDRS system and its effects on the overall quality of the game. So what is this UDRS system everyone is talking about? Here we will cover the system's history and its usage.
History:
The Umpire Decision Review System also known as Decision Review System was first used in the first match between Pakistan and New Zealand Test Series in November 2009. The purpose of this system is to ensure fair play by reducing the errors made by umpires. Initially, the system was used in Test matches only but its usage was extended to ODI's as well during England's Tour to Australia in January 2011. Now the system has been declared mandatory by ICC in all forms of cricket.
How it is used?
At the start of each innings, every team is awarded two chances to review an umpiring decision. Both batting and fielding team has only two reviews per innings. If any side wants to review any decision they indicate it to on-field umpires by signaling a "T" with hands. The captain of the fielding team is eligible to make a review call. The batsman declared "out" by the umpire can make a review call from the batting side. Both sides have 10 seconds time to make a call or challenge after the original decision was made.
The third umpire reviews the decision from every aspect. First of all, it is checked that whether it was a legal delivery or not. In case of an illegal delivery, the batsman is declared not out without any further proceeding. However, if the delivery was legal then the decision is reviewed from other aspects depending upon the type of dismissal. For example, if the batsman was declared not out against LBW appeal then the decision is reviewed on the basis of LBW rules.
Technology used:
As mentioned earlier UDRS is mostly used to review Leg Before or Caught behind decisions therefore Hawkeye and Snickometer is the technology mostly used by the third umpire for review. Hawkeye replicates the approximate path of the delivery after it struck the pads. If according to Hawkeye ball would have clearly hit the stumps then the batsman is adjudged out. Criticism has been made over the effectiveness and accuracy of Hawkeye in recent times.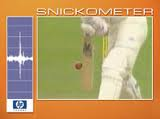 Snickometer
Snickometer checks for any sound made as the ball went past the bat. This way third umpire can tell whether the batsman has hit the ball or not. Another latest technology used to determine the accuracy of the on-field umpire's decision is Hotspot. It uses infrared to detect any possible contact between bat and ball.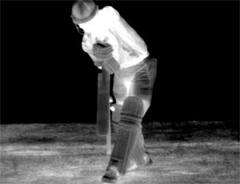 Hotspot
UDRS system has no doubt increased the overall quality of the game and will help a lot in all the future matches where most of the time balance of the whole match is depending upon the umpire's decision.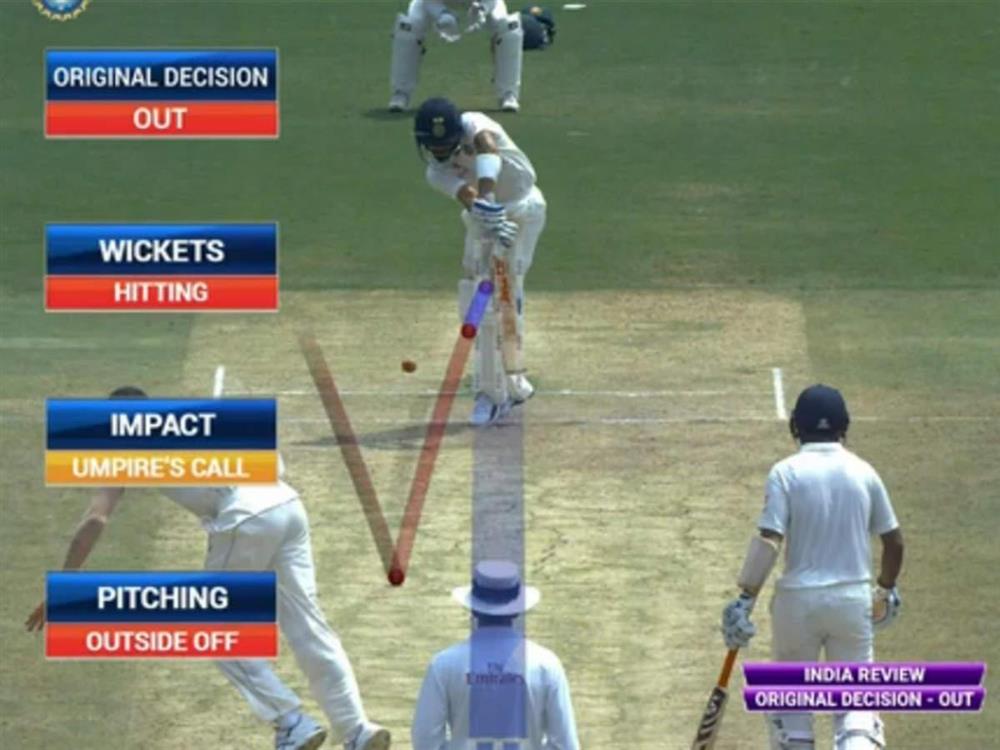 Ball Tracking