Did You Know This About The USA?
Baseball, basketball, and football are the most popular games in the USA, but you will be amazed to know that cricket ruled for about

200 years

in the USA! Yes, it's true. The history of cricket in the USA is that old. According to the Guinness book of

"Cricket Firsts"

cricket started in the USA in

1709

. But, it is strongly believed that cricket started in America some years before

1705

. You must be surprised. A book named

"Cricket"

written in

1839

shows how cricket surpassed the English boundary.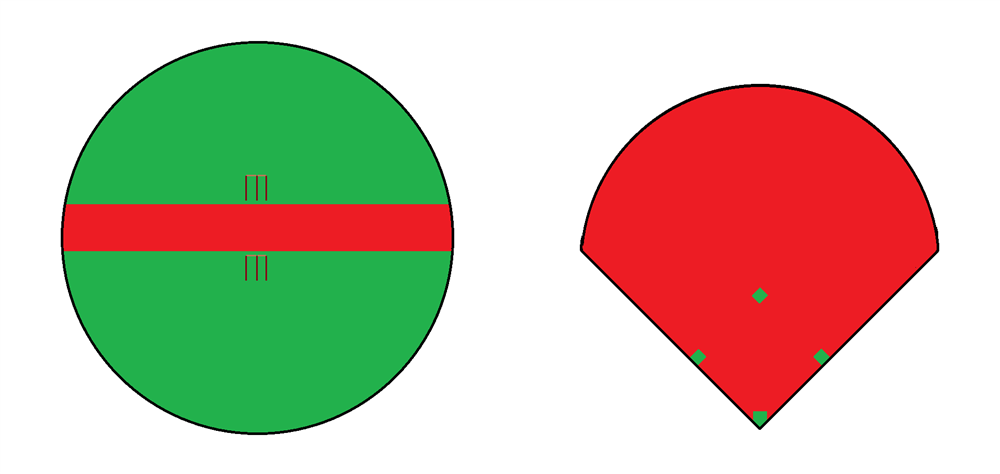 Left side cricket and at the right side baseball were played at the same time
The

first International match between England and XXII of the United States

was played at the Elysian Fields Hoboken, New Jersey from October 3-5 in

1859

. Batting first England scored 156 runs, and then the USA was humiliated as they could manage only 38 and 54. The match was cheered by a lot of crowds. On the first day, the attendance was 8000; it doubled on the second day, and it was estimated that about 25000 spectators witnessed the match. According to some experts, the major reason behind this defeat was that the American side was not a pure American side; most of them were English players living in America. To be exact, only three players were from Philadelphia.
The second match between these two sides was played at 13th and Columbia Avenue from October 12-15. The hosts scored 94 and 60, and in reply the tourists got a victory scoring 126 and 29 losing three wickets. In terms of the performance of the USA, it was better than the previous match. Like the first match, the second match was also welcomed cordially by the crowd.

Lillywhite

wrote, "The ground presented a most animated appearance. We never saw such a magnificent sight; about 1,000 ladies were sitting by themselves, and they appeared to be enthusiastic."
Cricket was ruling in the USA. Everything was going on fine except the

Civil War

in

186

1. This war made baseball the national game of the USA. To be honest, before the war only students and children used to play baseball. The main reasons behind this transition from cricket to baseball during the war were the unavailability of cricket equipment and the maintenance of cricket pitches. On the other hand, baseball was a lot easier to play during the four years of the war. A huge number of soldiers learned how to play baseball. And after the war when everything was calm and quiet, baseball became as loud as

rock n roll

music in the USA.