Kookaburra Cricket Range
Wednesday, October 26, 2016
March 10 2013 Atlanta GA - This summer we will be adding range of Kookaburra cricket equipment to our website and cricket store in Atlanta. The famous Australian brand is world renowned for making fine cricket balls, bats and other protective gear. We are excited to have the new line of 2013 products available to our customers and Facebook fans. We are getting ready to place our order for this year and can add any products you prefer to see on our website. The new products come in the following range.
Kahuna
Recoil
Menace
Ricochet
Please visit the Kookaburra website to see the complete range. We expect the shipment to arrive in USA within couple of months time frame.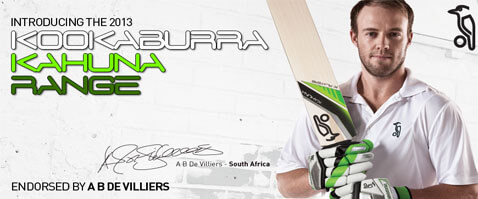 In addition to the we have added our new range of CE cricket shoes, don't forget to check them out as the new shoes are quite popular and selling fast. The shoes are available in US sizes in full metal spikes, rubber studs, half and half & rubber soles models. It is good to see the cricket grow here in USA and we are very happy to play our part.