Products tagged with 'light weight cricket bat'
High Tech Composite cricket bat with awesome brute power for playing leisure cricket with light tennis balls. The bat is light weight approximately 2.4 lbs with thick profile. Great ping and drive power, water proof for playing under wet conditions.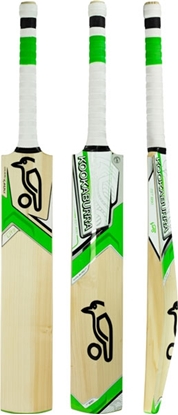 Free Fast Ground Shipping USA - Ships From Atlanta, GA The iconic Kahuna has been the spearhead of the Kookaburra range for the last 12 years. It's powerful profile, big edges and renowned graphics make it ideal for the stroke maker who likes to take control and lead by example.
Beautiful CE custom made BLUE & REFLEX Cricket Bat now available in stock and ready to ship the next business day, comes in eye catching beautiful & multiple colours blue red and white also gold yellow red & purple. Light weight cricket bat for juniors' & kids to play leisure cricket with light tennis balls. Do not used this bat with heavy tennis cricket ball. Great for Practice, Thin Razor Profile flatter on back to reduce weight