Atlanta, GA - Oct 22, 2011
- We are proud to announce the introduction of our
new mid range cricket bat T-20 Daisy Cutter
. This cricket bat is an American version of
MB Zulfi bat
which has been used by many prominent cricketers in the past and at present. The English willow bat priced at
$110.00
is a real bargain compared to the other brands for the same willow quality. The bat comes with a free bat cover and is treated with fiber glass toe protection. The bat is graded as class B English willow by the manufacturer
MB Malik
. The bat is fitted with strong and flexible cane handle for added fire power.

The bat is certainly capable of delivering some serious onslaught to the bowlers when in the hands of capable batsmen. After testing the bat with curved bow, thick edges and strong cane handle, we realized why it is the choice of first class and international test cricketers.
We have taken this bat for a test drive and were impressed by the power, balance and the big sweet spot. This bat was not included in our initial product launch due to sticker design related issue which is now sorted out. We already have the matching
T20 Daisy Cutter
batting leg guards
and
batting gloves
to go with this bat on our website.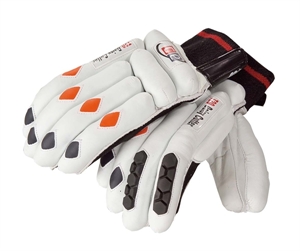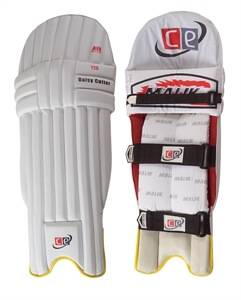 We will be bringing this bat to the
US Cricket Open 2011
to be held in South Florida (
December 1 thru 4
) later this year. We will also have a
contest of power hitting
by batsmen with different branded bats (one over per bat brand). We will get volunteer batsmen from the several participating teams and will have them hit six shots with different bats and will measure the distance from point of impact to the point where ball bounces on the ground. It will be great fun to see some power hitters smashing the balls all over the cricket ground in
South Florida
. Our company will be offering prizes to the contestants and will possibly offer sponsorships to the promising young talent in
USA
. Please visit our booth at the
US Cricket Open 2011 tournament
.